We are a live band who enjoys all musical styles and genres. We can play at your corporate party, ball, wedding or private celebration and at each perfomance you can look forward to good humor and unbridled energy that will pull you into fun. We have accompanied parties in an elegant swing rhythm, typical binges with Czechoslovac and Euro-American hits as well as playing at dances.
Offer
Except for the music itself you can also order sound and lighting of the event (we collaborate with a professional sound engineer). There are three basic groupings we appear in:
Small Joybox
The smallest grouping that consists of three excellent musicians. It is ideal for jazz standards, background music or playing for ceremonies (no need of additional sound).
Joybox
If you give binge or ball you need Joybox in the classical composition: vocals, bass, drums, saxophone, clarinet. We will play you for dancing, listening, you can have rock´n´roll or anything else that suits you.
Joybox gala
Do you have big plans with your event? Then we will arrive with a trumpet and keyboards and do a show you will never forget.
DJ set
Our colleague DJ Poker has years of experience from the radio Wave and just for your occasion he will choose the most suitable songs from his repertoire of 10 000 pieces. He perfectly matches our band before the performance and after it.
Price
Except for royalties for artistic performance the price also includes the cost of transporting the band and musical equipment. Specific price always depends on the agreement. Consultation and request on the phone: 604 814 411. Or you can start with filling in the request form which you send to an emal address: matous.kobylka@gmail.com.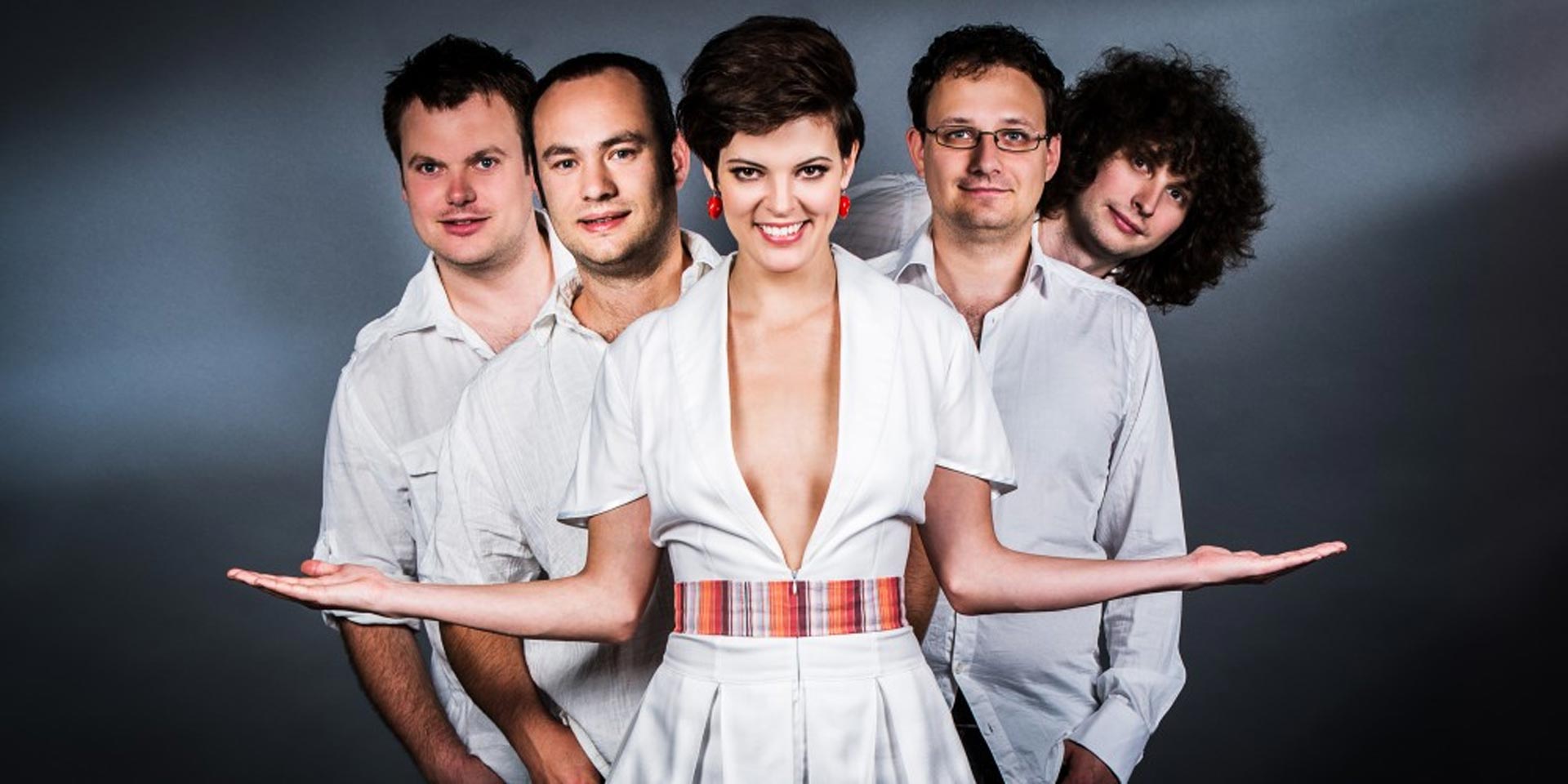 Our specialties:
interactive set with listeners – drawing songs from the "joybox" (fun selection of songs after the fashion of Russian roulette)
live karaoke – sing your favourite song with us
music for the ceremony
jazz gigs
educational concerts and lectures
musical workshops